Best Restaurant Near The Grand Ole Opry in Music Valley – Paula Deen's Family Kitchen
by
If you're looking for the best restaurant near the Grand Ole Opry, then look no further!
Open Daily Serving Lunch and Dinner: 11am – 9pm
Address: 575 Opry Mills Drive, Nashville TN 37214
Phone: 615-492-6500
Email: [email protected]
Why Choose Paula Deen's Family Kitchen In Nashville?
Paula Deen's Family Kitchen in Nashville offers a unique family-style dining experience, allowing guests to enjoy classic Southern recipes in a family style setting reminiscent of sharing a meal at home.
The restaurant provides a True Southern Cooking experience, featuring mouth-watering dishes created by Paula Deen, ensuring an authentic taste of Southern hospitality.
With its convenient location behind Opry Mills Mall, Paula Deen's Family Kitchen in Nashville provides a welcoming atmosphere, inviting guests to feel at home while savoring the rich flavors of traditional Southern cuisine.
Discover Southern Comfort at Paula Deen's Family Kitchen in Nashville
Nashville, often dubbed "Music City," is known for its vibrant culture and rich traditions. While the city's music scene remains a top attraction, it's also becoming renowned for its diverse culinary offerings. One restaurant that encapsulates the essence of Southern comfort and hospitality is Paula Deen's Family Kitchen, a beloved dining destination with a Nashville location that has quickly become a local and tourist favorite. What makes Paula Deen's Family Kitchen in Nashville so special and why it's worth a visit?
The Paula Deen Experience
Paula Deen's Family Kitchen is more than just a restaurant; it's an experience that embodies the warmth and generosity of Southern hospitality. Paula Deen, a famous celebrity chef, author, and television personality, has built her brand around the concept of family, good food, and making memories. Her restaurant in Nashville reflects these values.
Location and Ambiance
The Nashville location of Paula Deen's Family Kitchen can be found in Music Valley near the Opry Mills Mall, Opryland Hotel, and the Grand Ole Opry. This strategic location allows visitors to enjoy a wonderful meal after a day of shopping or exploring the local attractions. The restaurant's interior is designed to provide a homey and welcoming atmosphere, with a touch of rustic elegance. The decor is reminiscent of a Southern dining room, complete with cozy booths and long tables for family style enjoyment.
The Family Style Concept
The heart of the Paula Deen's Family Kitchen experience is the family style concept. The restaurant offers an enticing and extensive menu of classic Southern dishes, and the best part is that you can have as much as you want. From the mouthwatering Southern Fried Chicken to the savory Mac and Cheese, every item on the menu is served family-style. It encourages guests to bond over a shared love of delicious, comforting food.
Signature Dishes
Paula Deen's Family Kitchen is celebrated for its signature dishes that capture the essence of Southern cuisine. Some must-try menu items include:
Southern Fried Chicken: Golden and crispy on the outside, tender and juicy on the inside, this iconic dish is a crowd-pleaser.
Mac and Cheese: Indulge in the ultimate comfort with Paula Deen's Mac and Cheese, a creamy, cheesy delight that's pure Southern comfort on a plate.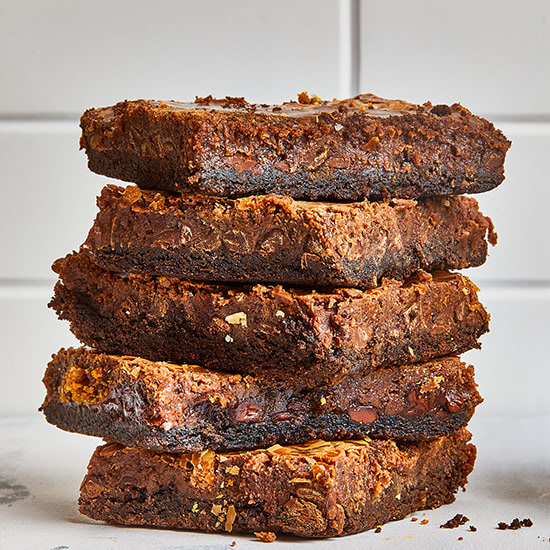 Ooey Gooey Butter Cake: A decadent dessert that will satisfy your sweet tooth with layers of gooey goodness.
Large Groups Welcomed!
Paula Deen's Family Kitchen is your ideal destination for hosting group gatherings and special events. Whether you're leading a tour group or planning a family reunion, our dedicated managers are here to ensure a seamless experience for your party. Our private banquet room can comfortably accommodate up to 220 guests, and it's versatile enough to be divided into two separate spaces for more intimate special occasions.
Reservations and Popularity
Paula Deen's Family Kitchen has rapidly become a sought-after destination in Nashville, however reservations are not necessary. A table is waiting to ensure you won't miss out on the unforgettable Southern dining experience it offers.
Catering
Paula Deen's Family Kitchen offers a convenient and delicious way to bring the authentic taste of Southern home cooking to any event. With recipes coming from the renowned Southern chef Paula Deen herself, their catering service ensures that you and your guests can savor the comforting flavors of the South without the hassle of preparing it all from scratch. From classic fried chicken and savory biscuits to rich, creamy macaroni and cheese, their offerings embody the essence of Southern comfort food.
Whether you're hosting a family gathering, corporate event, or any special occasion, Paula Deen's catering takes care of every detail, allowing you to sit back and simply enjoy the flavors that have made Southern cuisine a beloved tradition. Their commitment to quality and attention to detail ensure that your event will be a memorable and mouthwatering experience for all.
Best Restaurant Near The Grand Ole Opry – Paula Deen's Family Kitchen
Paula Deen's Family Kitchen in Nashville is a testament to the enduring charm of Southern cuisine and hospitality. This beloved restaurant, conveniently located next to Opry Mills Mall and near the Grand Ole Opry, offers a Family Style Southern feast in a warm and inviting atmosphere. From signature dishes to family style dining, the experience is a true reflection of Paula Deen's vision of family, love, and delicious food. Whether you're a local or a visitor, this Nashville gem is a must-visit for anyone looking to savor the comfort and flavor of Southern cuisine. Bring your appetite and prepare to make cherished memories at Paula Deen's Family Kitchen!